A business website is at the center of your online presence. It is the central resource that a current or  potential customer can go to learn more about your business, products and/or services. It is one of many touch points in which you can interact with a customer.
Since your website is so important to your overall online presence; it is important that it has several features and is fast and secure. This post will explore different kinds of plugins that you can integrate with your website so that it is running optimally and has the right features for customers to take action on your site.
WordPress based websites are so great because there is an enormous repository of plugins that exist and can easily be integrated into your website. Plugins take only a few moments to install and after you tweak the plugin settings, the plugin is functional and your site live with new features.
Here is a list of 7 plugins that we suggest you install on your WordPress business website.
1) Contact Form
One of the most important features that you have on your business website is a contact form. Some businesses believe that if they have a phone number then that is sufficient for customers to get in touch with them.
Sometimes a customer may have a question for you during closed business hours. Or maybe, they have a question that they want to ask via email because they do not have the time to make a call. There are many examples that can be used to justify having a contact form on your website.
While there are many different contact form plugins to choose from, we recommend using Contact Form 7 because it is free and relatively easy to configure. The plugin has 1076 5 star ratings and has over 3 million active installs. These are positive stats to look for when contemplating what plugin to install. Needless to say, it offers great functionality and can be configured in minutes.
2) Caching
You might be wondering, "What is a cache?" In simple terms, a cache for you website is a temporary storage of web pages, images and documents to help with the load time of your site. Load time for your website is crucial and a slow website can lead to a significant drop in user interactions. Check out this study about how load time can impact your bottom line.
It is also important to note that there are other variables that can contribute to a slow website and a caching plugin is not going to be a fix all solution but it can definitely help speed up your website.  Other factors which can slow a website include your hosting service, WordPress theme, size of page content, number of plugins installed, etc.
If you are looking for a caching plugin, we recommend WP Fastest Cache or W3 Total Cache. Both are free plugins and will help reduce the load time of your WordPress website.
If you have money that you willing to invest on a caching plugin, then we strongly recommend WP Rocket. We have used this plugin on several websites and have seen significant drops in load time after installing and configuring the plugin.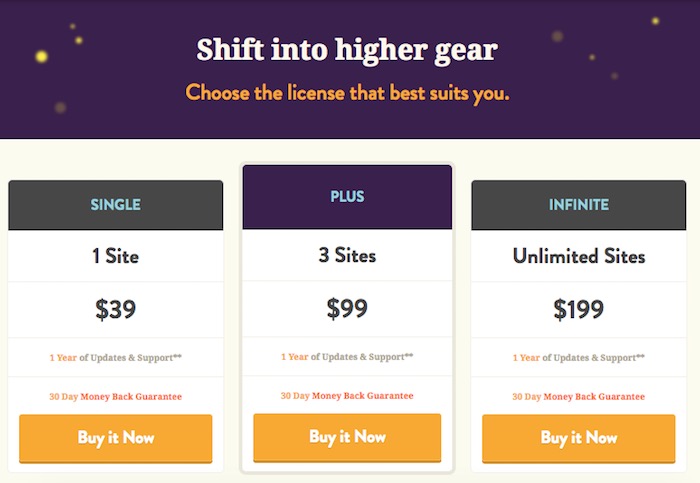 3) Security
Website security is a serious issue and if you do not take basic precautions, your website can be vulnerable to hackers, viruses and become compromised. Once your site has been compromised, it is very challenging, if not impossible to bring it back to its original state.
Therefore, it is in your best interest to take some basic precautions and increase your web security. There are 2 plugins that we recommend which can aid in protecting your website against some potential vulnerabilities. These include Ithemessecurity and Wordfence.
Some of the features of these plugins include, login security, security scanning, brute force protection, two-factor authentication, malware scanning and more.
It is important to configure the settings of these plugins as they both offer a lot of options and can be configured to notify the website owner of possible attacks and other warnings.
4) SEO
SEO, also known as search engine optimization is a common buzzword regarding your online presence and how your website ranks in organic search engine results. It can be a powerful marketing channel  in generating new leads for your business (when configured properly).
There are countless variables that impact how your website ranks organically in search results and there is no secret method to achieving a high ranking. But, you can take steps to help Google and other search engines understand what your website is about and how your web pages appear in search results.

Many WordPress themes advertise themselves to have built in SEO features but many are still lacking key features. Another misconception is that WordPress is optimized out of the box which is not true.
Therefore, we recommend that you install a free plugin that gives you extra options to help search engines understand your website and improve your websites visibility.
We recommend the plugins Yoast or All In One SEO. These plugins are free but Yoast also has a premium version that comes with additional features. We find that the basic versions of these plugins are sufficient and have enough features to make necessary SEO changes.
5) Social Share Plugin
Since the advent of social media, it has opened up many new possibilities to help your business reach new potential customers and engage with an existing audience. Therefore, interacting on social media channels and having a social media presence should be part of your businesses overall online presence strategy.
Even if you do not have a social media presence, (which you should) you can have share buttons on your website to help enable visitors to share your content. But its also important to note that just because you have share buttons does not mean that people will use them. First and foremost, your content has to be of value and worth sharing.

So, if you do not have social share buttons and you are looking for a plugin that you can download to add that functionality, this is what we recommend. Keep in mind that there are many different social media plugins to choose from. We recommend ultimate social media icons. This plugin offers many different customizable views and a variety of  settings that you can choose from.
Some plugins, (including the one we recommend) have social share stats. This feature can be great as it demonstrates social proof. What is social proof? People are often more inclined to buy from someone or read content that others have deemed valuable. The number of "likes" or "shares" from a piece of content can help validate that content to other readers.
6) Website Backups
Have you ever been working on your website and then you get an error and cannot access your site? It leaves you with a feeling of hopelessness and the idea creeps into your mind that everything that you have worked on is gone.
There are infinite possibilities that can lead to errors on your website. Most of the time, they can be fixed relatively easily if you can identify what has caused this problem. Sometimes, that may not be the case and you can loose everything.
But, if you are proactive, you can take steps to back-up your website ahead of time so that if your site goes down then you can have it back up with a few clicks. Having your website backed up is essential, regardless of what kind of website you have.

We recommend Updraftplus and Backup Buddy. Both plugins offer similar features and allow you to back-up the content of your website either to your hard drive or to a 3rd party storage site such as Dropbox, Google Drive and others.
After you have installed the plugins and backed-up your website then you can easily restore your website to its original content. Overall, these back-up plugins can be life savers in the rare instances that your site goes down.
7) Email Optins
Email marketing is an essential strategy that should be part of your overall marketing strategy. Often times, you will get visitors to your website that may visit one or more pages then leave and never come back. Email marketing (when executed correctly) can have a significant impact to your business and allows you to capture visitors that come to your site and entice them to keep coming back.
Many email marketing services offer basic email forms that you can integrate into your site but you are not going to be able to collect as many emails whereas if you had an advanced email marketing plugin; you can offer much more sophisticated offers and targeting.
If you are wanting to compare different email plugins, check out this post which reviews 8 different email plugins. After reviewing the post, you can be better informed on what email plugins might be best to integrate into your business website.
Summary
After reviewing this post, we hope that you find it helpful and have learned about some new plugins that can help elevate the features on your business site. By integrating these different plugins, you will elevate your business website and make it a stronger asset for your business that will help you build trust, retain contact with visitors and ensure that it remains accessible at all times.
Enter Your Email Below To Get Instant Access