Discover where to find more qualified leads for your business in the digital world.
Leads. They're the life-blood of a service business and you likely want as many of them as you can, but let's be patient for a minute.
I'd argue that you don't actually want more leads. You want a good way to generate qualified leads that will want to either sign up with you straight away or not need much convincing to become a new client.
But, how do we get people like that for your business? And, where the heck do we find them?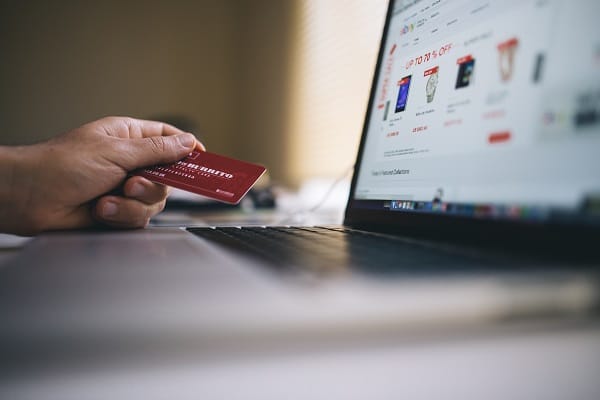 Well, it first starts with acquisition. It's quite a mechanical sounding word, but it basically means that we're reaching out to a potential lead with an offer or solution to their pain point.
For example, if you're a personal trainer then they might be feeling run down and have low energy (and most likely aren't happy with what they see in the mirror). It's your job to acquire them.
Another example could be you're a singer at weddings.
They're a magical, once-in-a-lifetime day, which needs to be re-memorable and everyone to 'feel' great. Your prospective bride and her mother (because, let's face it if you've sold them then everyone else is easy) want someone they can connect with: someone who will make them and their guests feel great.
Let's where we can get in front of these people.
Acquisition
Google search
Lots is written on SEO and optimizing for search engines like Google. (Sorry Bing, but you're not really that popular here in the UK.)
Ranking higher for keyword terms that your target client avatar/profile is searching for is a must. If you're on page 32 of Google search then you might as well not be there.
While I'm not going to get into the details of how you rank a business website in the top 3 places of Google search (and Google local search pages), I'm going to say that it takes quite an amount of time. And, highlight something important: this type of visitor is a targeted one and more motivated, which means they'll take action over lots of other people coming from, say, Facebook etc.
They're in the mood of looking for a solution. And if you're there in front of them then you'll get chosen (so long as your site is optimized for conversions, that is).
Facebook ads
They're really popular at the moment and for significant reason: you can target your audience quite specifically. For example, let's say you're the personal trainer above. Your target client is Lucy, is married with 2 children who are at high school, but she's not happy with her body and wants professional help.
Facebook will allow you to put an advert in front of Lucy when she's looking through all of her friends' pictures of the summer parties they went to and watching some really funny videos. There, your adverts pops up and makes her think (and take action).
Be careful thinking this is going to be easy though: Lucy isn't searching for you with a specific pain point right now. You're interrupting her day and you need to 'push' her to take action.
Lastly, an important note: move your finger away from that boost post button. That's what makes Facebook so damn rich and you spend plenty (use ads manager/power editor instead).
Social Media
Instagram, Twitter, YouTube or wherever your customers are. If you share valuable and insightful stories with current and potential clients then you're going to attract more similar ones online.
Yet, it's important to be clear on your ideal client, your offer to them and who you like working with. There are many different businesses out there that post ad-hoc photos and updates without actually having a strategy in place.
Be careful if you do this: you could be wasting your time.
The key thing with social media platforms is to have the right message not only for your audience, but also the right message for the platform.
I know, I know, sounds strange. It isn't. The way to gain maximum impact and acquire the most potential clients is to stand out in a way that they're comfortable with.
Contributions
This could be two-fold. Writing on another person's website/blog or on a general contribution platform such as Medium. Or, being interviewed, appearing on a webinar/teleseminar, or having a spot in a podcast.
The different areas are numerous, but keep in mind whether the audience where you're going to be seen/heard is connected (directly or indirectly) to your target client.
If they aren't then decide whether it's going to be a beneficial use of your time. Large businesses have been built using this model for a while and it works, but only if you're in front of the right audience.
Books/Articles
If you're an author (and if you're not then you should be) then your book should be prominent and in front of people. This helps to show you off as the person (or company) to be connected with in your niche (and specialty).
If someone is searching for information on something you've written about then they're more likely to trust you in the future and become a client, and this trust is what people need in order to have that want to take action.
Building know, like & trust
I don't know where I first heard about these but they've been around for a while. The concept is that before someone buys from you (or your business/brand) then they need to:
Know who you are (and possibly what you stand for/why you do what you do)
Like you as a person or how you do (or potential could) make them feel
Trust that you will deliver on what you say and that you can be 'trusted'
So, how do you go about developing these bridges?
Well, it's important that the individual 'consumes' what you have, whether that be in written, audio, video or other visual format. Here are a handful.
Your Business Blog
Your own business blog can help you connect with an individual.
Let's say they are searching Google for their need. They come across a blog post and it answers their question (and it always surprises them). Later, they might come back to your blog to read that other article they saw linked to that looked interesting too.
However, it's usually going to be a reminder (like, say, an email update/newsletter) that will help them return.
Having a blog on your WordPress business website is a good decision: not for the search engine marketing benefit, but for the fact that having a lot of content in different formats can, in itself, build trust in a user's eyes.
Video
It's a commonly used saying online: if a picture is worth a thousand words then a video is worth a million. It's a simple way to connect with your prospective clients and connect with them on a level that words and a picture isn't able to do.
There are numerous psychological factors in voice tone, actions and actually speaking to someone that add to that person connecting with you on a deeper level.
This is something to discuss another day, but be confident that video is going to continually grow as a popular medium online.
Email
By this I mean through an email funnel series or newsletter, where someone has requested a lead magnet (a downloadable paper, check list or email series) and have given you permission to email them.
This is a key medium as nearly everyone has access to an email address, will read them (most times) and you don't need a fast (or reliable) connection to read emails.
Now, yes, some people might say at this point "Email? It's dead! I tried it and no one ever opens them!" And to that I say look at your numbers. Email marketing is alive and well. You just need to be more entertaining and actually educated prospects into becoming clients/buyer than simply selling to them in every email.
Adverts
Re-targeting people using Google AdWords or Facebook Ads (as well as many others) can keep you in people's minds.
This helps with the 7-11 times you need to connect with someone before they actually reach out and decide that they want to actually take action and buy from you (or actually see how you can help them as an individual).
Plus, you've got the added point that re-targeting ads will (generally) be served at a much lower cost than advertising to a cold prospect. Something that's great for the bottom line.
Webinars
A teaching situation where you are in a leading expert role (teacher) and they are learning (student). Whether or not this is the predominant role you take in your business interaction with your clients, it's going to be powerful here.
You have their undivided attention for 60-90 minutes, so its' a great opportunity to 'show off' how you can help them solve their problems by showing them how, but then saying if they want help then to take action.
These have been used quite a lot over the past year to 18 months, but they're still relevant and in order to stay relevant an certain angle will need to be taken.
Converting
Converting people is, well, self explanatory to some. Let's just say that this is the most important pat of the process in your business after customers service post-sale.
Email
You probably saw earlier about using your emails to connect with people and help develop know, like and trust factors.
Well, you can also use emails you send to potential clients to help them raise their hand and take action. There are a multitude ways of doing this, but essentially it's all about asking in a pleasant way that is beneficial to them.
It's about offering advice, education and knowledge to make their lives better, but by also selling indirectly at the same time.
I'll be going into more information at a later stage on sales emails, funnels and sequences, but essentially it's about giving more usable information and then asking the individual to take action (usually to buy something).
Realistically, there's more psychology than the simple steps pointed out here, but that's for another time.
Good copy
Well thought out written copy (and audio) will help you go from a handful of clients to people banging down your doors to work with you.
It's all about connecting with them on their level (as mentioned above) and communicating with them on the things that are important to them and in a way that they find the most comfortable and relate able.
Optimization
This one is the tricky one and is hugely linked to good copy.
Conversion rate optimization (or CRO) is concerned with taking the number of visitors to a page and increasing the percentage amount that take action (whether that's to submit a form or click the buy button, for example.
It's a pretty lengthy process and there are a number of different tools and programs online that will help you along the way, but it isn't for the feint hearted. It takes a lot of patience and the ability to not bulldoze through and change 12 different things, and then not know what contributed to a 2% increase in sales.
There you have it. Want some individual guidance? We can help.
Signup for an individual online presence coaching session. We'll help steer you in the right direction.